Famous Gemini People
Famous Gemini people and famous Gemini celebrities shows the typical traits of Geminis that is good communication, mutability and restlessness. Gemini are born from May 21 to June 20 and have never ending thirst for knowledge, love for reading, writing and talking. Gemini people can adjust to any situation because of their versatile nature that assist them to change with the changing environment. Gemini are ruled by planet mercury.
Geminis are very quick and versatile. They can do too may work at a time so are the best example of multi-taskers. They love to travel and explore each and every thing that they can communicate. Geminis are very creative and do the best in any creative line that is also associated with communication. All Gemini people hate routine work and keep looking for the change.
Shilpa Shetty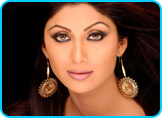 Shilpa Shetty is a true Gemini and absolutely in the list of famous Gemini people. Not only her looks but style and way to carry herself are concerned she is all set to prove that she is a Gemini. Geminis have vast knowledge so has a very good communication power. Shilpa Shetty knows the ten languages English, Tulu, Hindi, Kannada, Marathi, Gujarati, Telugu, Tamil, Urdu and basic French and can speak these fluently. Knowing more than one language if the trait of Geminis. She is a quick learner and good in doing many work at one time.
Date of Birth: 8 June 1975
Dimple Kapadia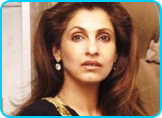 She is young forever and looking younger than your age is the trait of all most all the Geminis. She loves her freedom and love to travel. Dimple has a very kind heart with flexible and adaptive nature. She likes to be liked by all and has the elegance of Gemini. A true famous Gemini personality.
Date of Birth: 8 June, 1957
Angelina Jolie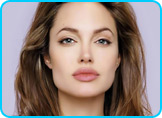 As a typical Gemini, Angelina Jolie loves to travel the world and explore new things. Her helping and kind hearted nature makes her to adopt orphans from different countries. She is a curious person with logical mind. Geminis get their knowledge on their own so do Angelina. Acting is a natural career choice because it is the way of communication for which the Geminis are known. She loves to learn everything on her own rather than merely following the teachings of others. Gemini's cannot do one thing for a long time. Angelina attended the prestigious Lee Strasberg Theatre Institute, then did modeling and then again attended the film school at New York University. Now she is an established Hollywood actress. But her will to change has not stopped. She is now more into humanitarian services and has adopted many orphan children.
Date of Birth: June 4, 1975
Anna Kournikova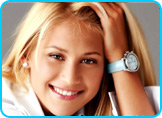 A tennis player by profession but her relationship with Enrique Iglesias is the most crispy thing to talk. She is a true Gemini cause of superb looks and chirpy mood. She is a thoughtful and charismatic. Anna like Gemini iseasy to get along with as Geminis mix easily with any type of company.
Date of Birth: June 7, 1981

Nicole Kidman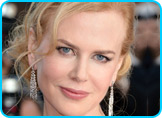 Nicole Kidman steels the show where ever she goes. Why not?, Gemini are loved by all. She has that persona that is liked by all and the kind she wants which is the characteristic of a true Gemini. Nicole plays her role perfectly and with so much ease. Everything that a Gemini does like hairstyle, dress, make up talk or mood matches with the personality. Words are the tools of Gemini and no one can beat them here. Nicole is also good at this and a very good communicator.
Date of Birth: 20 June 1967
Prince William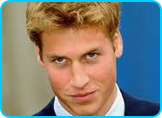 Prince William is well traveled and a very knowledgeable person who can talk on any issue, a trait of Gemini. Prince William has a very charming personalities and carries with him the persona of royalty. He is an emotional and intuitive person with strong and balanced will and emotions.
Date of Birth: 21 June 1982
Apart from this there are many other Gemini celebrities who are loved by all. This include Wentworth Miller, Mithun Chakraborty, Sunil Dutt, Amisha Patel, Amrita Rao, Judy Garland, Marilyn Monroe, Michael Todd, Paul Gauguin, Francoise Sagan, Rosalind Russell, Rudolph Valentino, Thomas Hardy, Wallis Simpson, Walt Whitman, Brigham Young.